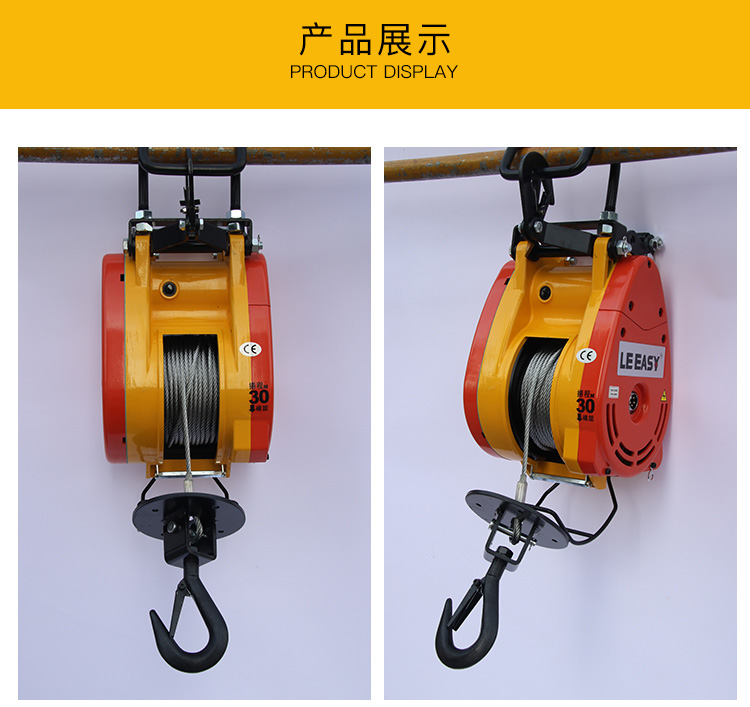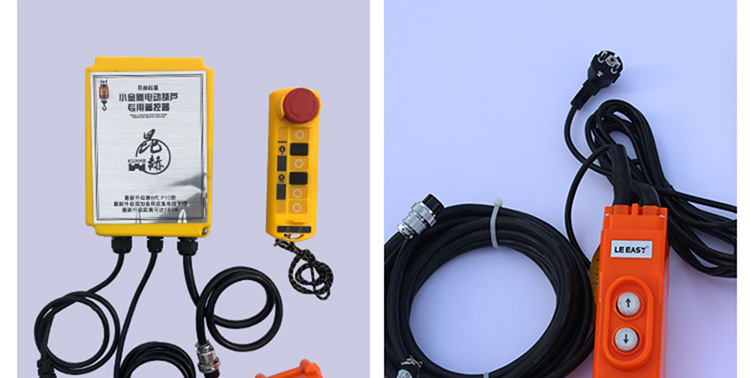 This mini electric winch has the following characteristics:
1. Small size and light weight, can be lifted by one hand
2. Hanging design, no screws needed, no installation required
3. The fastest speed can reach 19m / min, and electric winch's working efficiency is more than 3 times that of ordinary
4. Beautiful workmanship and low noise
5. Wire rope length up to 60 meters
6. High-power professional gearbox can work continuously
7. Equipped with upper and lower limiters to prevent detachment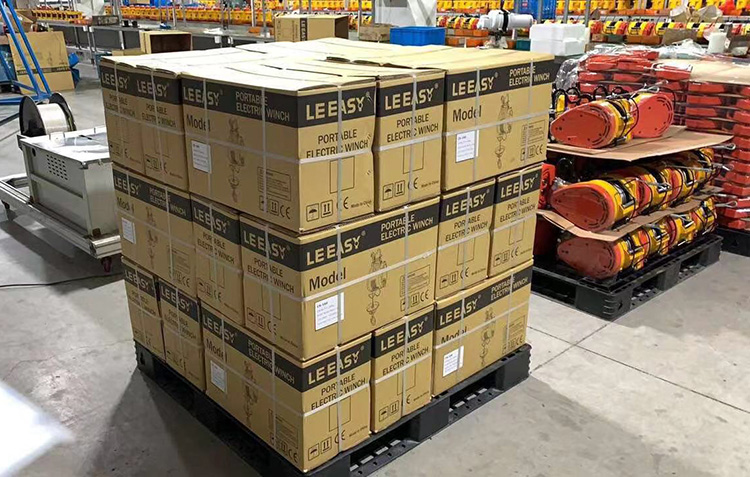 This mini wire rope electric winch is widely used in construction sites, warehouses, factory lines, shopping malls, home decoration and other places. If you need, contact us now! No more than 200 sets order, we have stock ready to delivery at once.
Precautions for use
1. Hanging hook: The host must be straightened so that the steel cables will not be knotted due to overlapping deviations or the risk of the host falling due to uneven lifting.
2.Under heavy hook
It is necessary to keep the weight of the steel wire straight and drooping to lift or lower it. Once the steel wire can hook the object, you need to stop the descent to prevent the cargo from being kept on the wire. It will be knotted on top of each other, and the internal lock will enter the wiring board inside, which will cause failure due to broken parts.
3. Reverse roll prevention: It has the function of preventing reverse roll. When reverse roll occurs, it will automatically stop immediately.
4. Encounter prevention: When the wire rope reaches the upper limit, the power supply will be automatically cut off and stopped immediately to prevent collision.